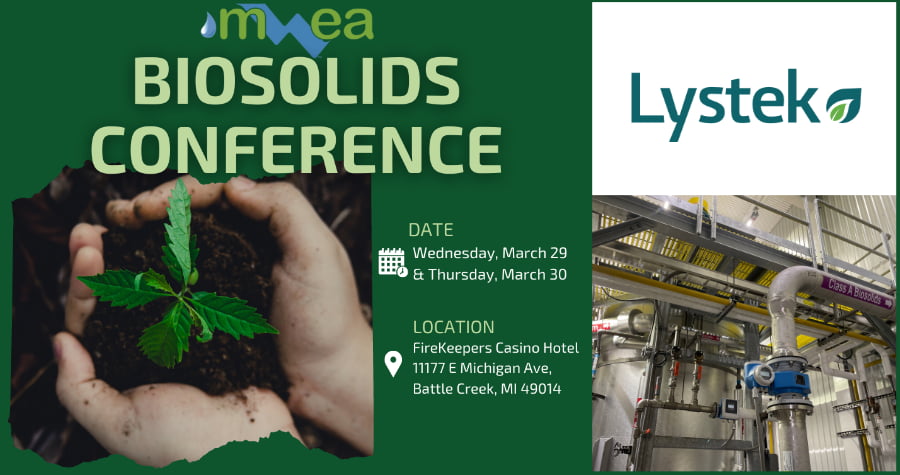 22 Feb

MWEA – Biosolids Conference

Lystek is excited to exhibit at this year's MWEA Biosolids Conference at Firekeepers Casino Hotel in Battle Creek, MI.

Mike Beswick, our Executive Vice President, will be there to discuss our products and services and answer any questions you may have. We invite you to join Mike on Thursday, March 30th, at 3:30 PM for his presentation on Lystek THP: Bringing Efficiency and Value to Sustainable Biosolids Management Programs.

If you're interested in scheduling an on-site meeting to learn more about what Lystek can do for you, email us at info@lystek.com.

Dates: Wednesday, March 29th and Thursday, March 30th
Hotel: Firekeepers Casino Hotel
Address: 11177 E Michigan Ave Battle Creek, MI 49014

For more information, click here.