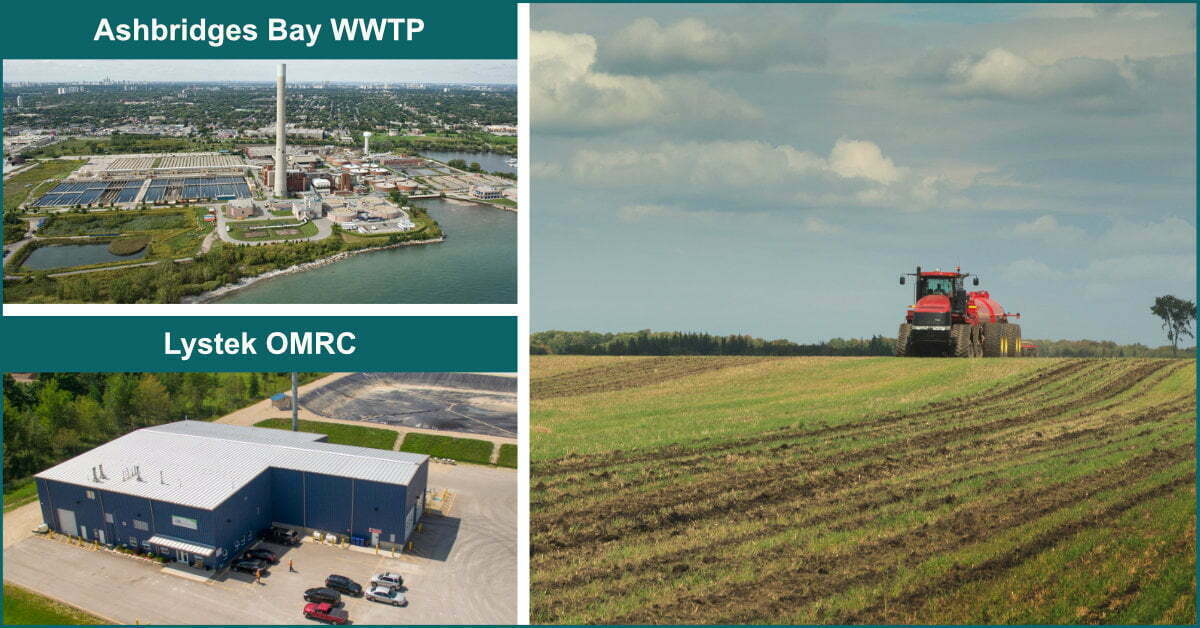 24 Feb

Lystek Wins Third Contract with Long-Term Customer, City of Toronto, to Transform Biosolids to Fertilizer

2022 – February 24, 2022, | Cambridge ON | We are pleased to announce Lystek International Corporation and the City of Toronto have signed a multi-year contract to sustainably manage the City's biosolids at the Southgate Organics Materials Recovery Centre (OMRC) located in Dundalk, Ontario, Canada.

In July 2021 the City issued a Request for Proposals to procure qualified companies to provide Haulage and Beneficial Use of Biosolids from the Ashbridges Bay Wastewater Treatment Plant (ABTP).

For more than a decade Lystek has serviced the City of Toronto's biosolids management requirements – converting more than 175,000 tonnes of biosolids into Lystek's patented Canadian Food Inspection Agency regulated fertilizer: LysteGro®. Our team stands ready to meet and exceed all requirements for the new contract with a responsible, cost effective, and environmentally sustainable approach that fully satisfies the City's requirements for highest and best use of this valuable resource.

About Lystek

Lystek International, founded in 2000, is the leading provider of advanced thermal hydrolysis solutions in North America. Lystek is a full-service company offering technology supply and installation services, worry-free regional processing solutions, and comprehensive LysteGro sales and management services. Lystek THP® is proven across a range of small, medium, and large communities world-wide. We work with public and private sector clients to enhance operations, reduce GHG emissions, and recover valuable nutrients and carbon from biosolids and organic feedstocks through the production of increased renewable biogas with LysteMize® and LysteGro® Class A quality biosolids fertilizers.