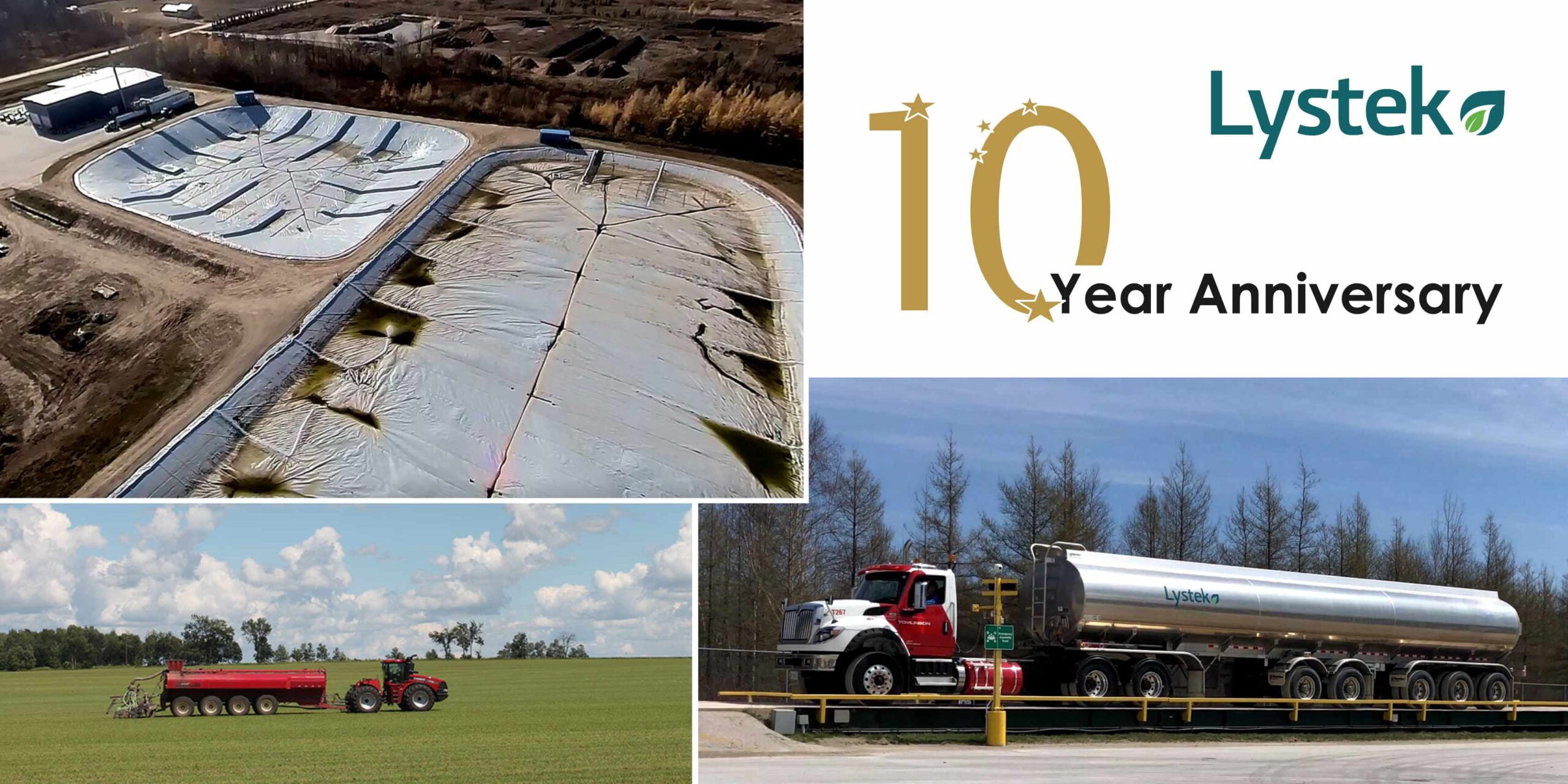 11 Apr

Southgate OMRC – 10-Year Anniversary

Today marks the 10th anniversary since the commissioning of our Lystek Organic Materials Recovery Center (OMRC) located in Southgate, Ontario. This milestone provides us with a chance to reflect on the work we have accomplished, impacts we have made, and customers we have served over the past decade.

The launch of our Southgate OMRC was a major step forward in the Lystek journey; creating opportunities to increase our impact and set us on a path toward success. Over the past ten years, we have seen our facility grow and develop into the thriving business it is today. We are proud to say that since 2013, we have sold and land applied over 1,000,000 tonnes of LysteGro® to the local agriculture market. We owe this success to the support of our clients as well as the hard work of our dedicated employees.

In just ten years, this plant has become an integral part of the local community and we are extremely proud of the impacts we have made. It has been incredibly fulfilling to help businesses reduce their environmental footprint and increase sustainability, all while creating new jobs and economic opportunities in the local community. As a leader in the organics management industry, we proudly demonstrate the many benefits of prioritizing sustainability, innovation, and efficiency.

We have seen many changes and improvements over the past decade, but one thing that has remained the same is our commitment to providing quality products and services to our customers. We continue to deliver a beneficial product because we understand the positive impacts Lystek technology is making, for our clients, our community, and the environment.

As we look to the future, we do so with excitement and a sense of anticipation. We know that there will be not only challenges, but much more success to come. We are confident that through the hard work of our employees and support of our customers, we will continue to succeed as a leader in this field.

Happy 10th Anniversary Southgate OMRC! Here's to many more years of success!